CiTTi Connected
CiTTi Connected enables solution providers to put their message, product or service direct to over 6,000 leading transport and traffic professionals across the UK whenever they want to. The service puts suppliers into direct contact with these professionals at any point in time, enabling them to sell their solutions to buyers exactly when they are looking to purchase.
How is it done? Primarily using a web platform, via a combination of online marketing and virtual presentations.
A CiTTi Connected session can be set up with as little as a week's notice, enabling suppliers to take advantage of immediate product launches or capitalise on customer demand to a specially targeted and selected group of buyers that are actively in the market for products and services.
CiTTi Connected Buyers
City Councils

County Councils

London Boroughs

National Policymakers

Transport Authorities

Transport Operators

3PLs/Logistics Providers

Landowners

Urban Planners

Emergency Services

Car Park Operators
Product Interests
Active travel

CAVs

Commercial vehicles

Congestion reduction systems

Electric and hybrid vehicles

Emission reduction technologies

EV charging technologies

Fleet solutions

Intelligent transport systems

Intersections & traffic signals

Last-mile delivery

Maritime services

Micromobility

Mobility-as-a-Service

Multimodal transport

Rail services

Ridesharing services

Road maintenance

Road safety solutions

Road user charging technologies

Smart parking systems

Ticketing and payment solutions

Traffic management solutions

Traveller information systems

Urban air mobility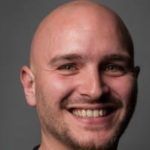 Editor, CiTTi
John joined Akabo Media in August 2019 and has worked in B2B publishing for seven years, editing engineering technology titles serving the automotive, marine and sports and entertainment venue sectors. Currently editor of City Transport & Traffic Innovation and Robotics & Innovation magazines, John co-ordinates the day-the-day operations of both titles, using independent editorial content as a platform to bring buyers and sellers together via print and online. In addition to the magazines, John also serves as a chair for the annual Road User Charging Conference in Brussels and can be found sniffing out breaking news stories throughout the halls of Akabo Media's industry-leading exhibitions.