From plan to implementation: DRT for a strong public transport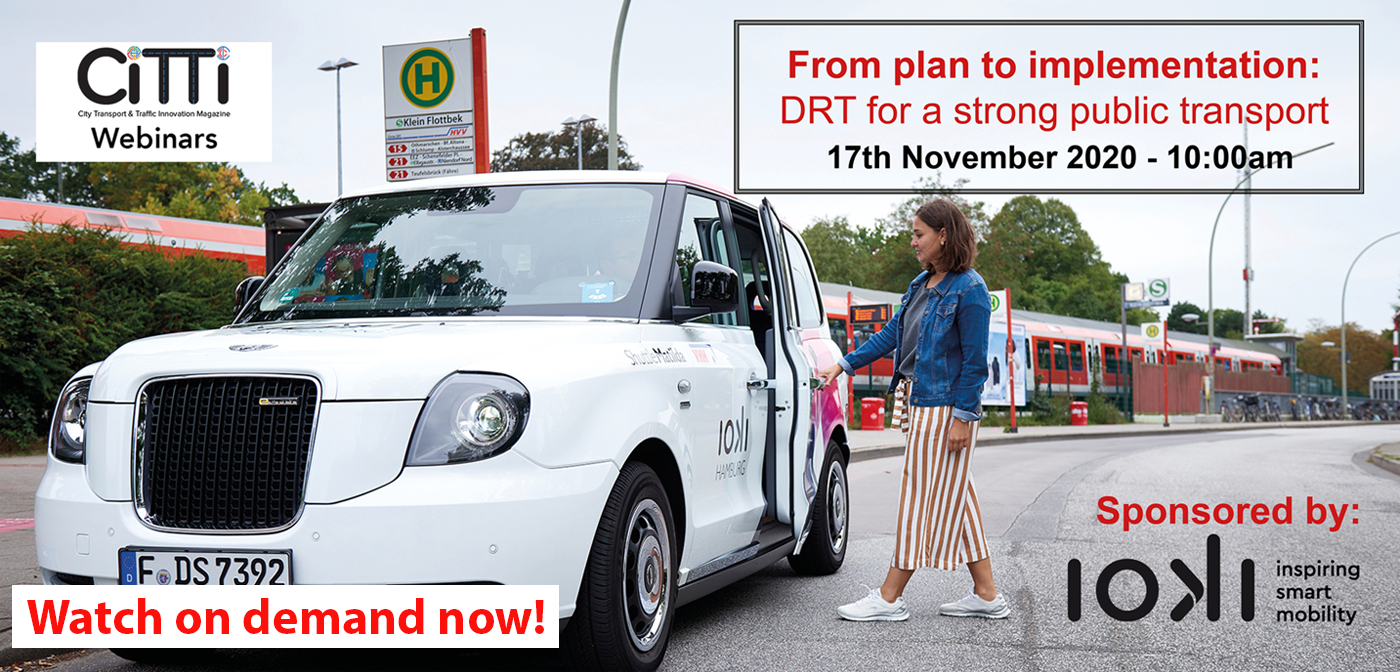 In this free-to-attend webinar – which was hosted by CiTTi Magazine on Tuesday 17 November at 10am – ioki, Deutsche Bahn's smart mobility business unit, explained how, via data-based mobility analytics and seamless integration of demand responsive transportation into existing frameworks, the company supports all sides in creating efficient, sustainable and customer-friendly mobility solutions.
By watching this webinar you will learn:
How to integrate on-demand solutions seamlessly in existing public transport frameworks

Practical examples of integrated DRT services

The process, potential and results of a data-based mobility analytics
reporter, CiTTi Magazine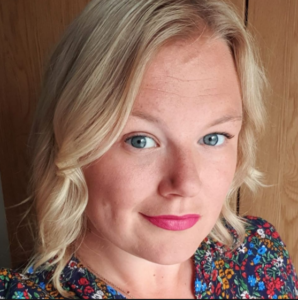 Katie joined Akabo Media in September 2020 having previously worked in B2B exhibitions covering the cosmetic, personal care, pharmaceuticals and general chemical industries. Katie has also worked as a broadcast journalist for radio stations covering the east coast of Scotland. Currently a reporter for City Transport & Traffic Innovation and Robotics & Innovation magazines, Katie brings together the latest news, features and case studies, creating both printed and digital content.
mobility analytics, ioki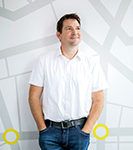 With a PhD in mathematics, Hartwig has a knack for figures and numbers. At ioki he is responsible for all optimisation algorithms and evaluating the implications of DRT for public transport. In doing so, he benefits from his 15 years of experience in the field of passenger and railway transportation. His personal drive? Reshaping the ineffective bus-service of his home-village from star-shaped emptiness to a true inter-village network!
international business development manager, ioki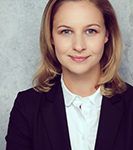 As international business development manager, Alina supports ioki's mission to implement integrated DRT solutions not only on german roads, but all over Europe. With a Masters degree in industrial engineering, Alina is experienced in anything that comes with digitisation and its impact on established business areas. At ioki she combines this know-how with her personal goal to generate a positive impact on the environment with her daily work.