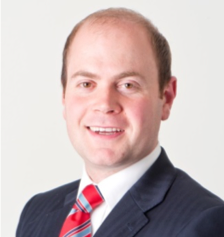 Cllr Liam Robinson
LCRCA -  Transport Portfolio Holder 
,
Liverpool city Region
Cllr Liam Robinson is a Liverpool City Councillor, who has represented the Kensington and Fairfield Ward since 2008. He was elected Chair of Merseytravel in June 2012 and has subsequently been appointed Portfolio Holder for Transport for the Liverpool City Region by Mayor Steve Rotheram and the Combined Authority. Merseytravel is the Executive body that provides professional, strategic and operational transport advice to the Liverpool City Region Combined Authority and is also the delivery arm for transport.
Cllr Robinson has key roles in strategic transport groups, ensuring the Liverpool City Region is at the 'top table' when it comes to influencing and decision making on a regional and national basis.
Making public transport more affordable, particularly for young people, is a key focus for Cllr Robinson. He has championed the introduction of reduced price bus fares for young people up to their 19th birthday. The development of a bus strategy, believed to be the first of its kind, has been introduced under Cllr Robinson's chairmanship with the aim of focused collaboration between Merseytravel and the operators, with the joint objective of sustainable patronage growth.